Between two serious home fires that occurred over the past few days, smoke alarms saved the lives of 8 people.
In Tampa, FL, smoke alarms alerted a family of seven to a fire that broke out in their home overnight. While all members – one adult and six children - were able to escape safely, the house was engulfed in flames when firefighters arrived at the scene.
" …no price can be put on the lives of the seven people who escaped unscathed," said Tampa Fire Marshal Milton Jenkins. "This is a testament to the value and necessity of smoke alarms being installed in residential homes."
In Mono, ON, a man awoke to the sound of smoke alarms and safely escaped his home, which burned to the ground in the hours that followed.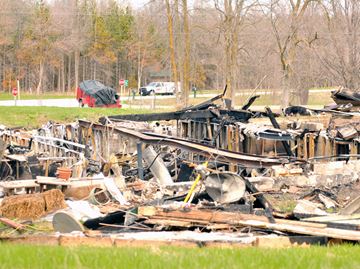 "The homeowner actually woke up to the smoke alarm and had to go out his bedroom window," said Rosemont Fire Lieutenant Daniel Hawkins. "He was on the main floor, heard the smoke detector and left. That just goes to show smoke detectors save lives."
For more information about properly installing and maintaining smoke alarms, check out NFPA's smoke alarm safety tips sheet.